In this topic you will learn about the Trending Now report that is provided as part of the Analytics module.
To view the Trending Now report, open the Analytics module and select Trending Now from the left side navigation. The report will display a graph showing the number of concurrent viewers for the past hour. The graph will update every 2 minutes.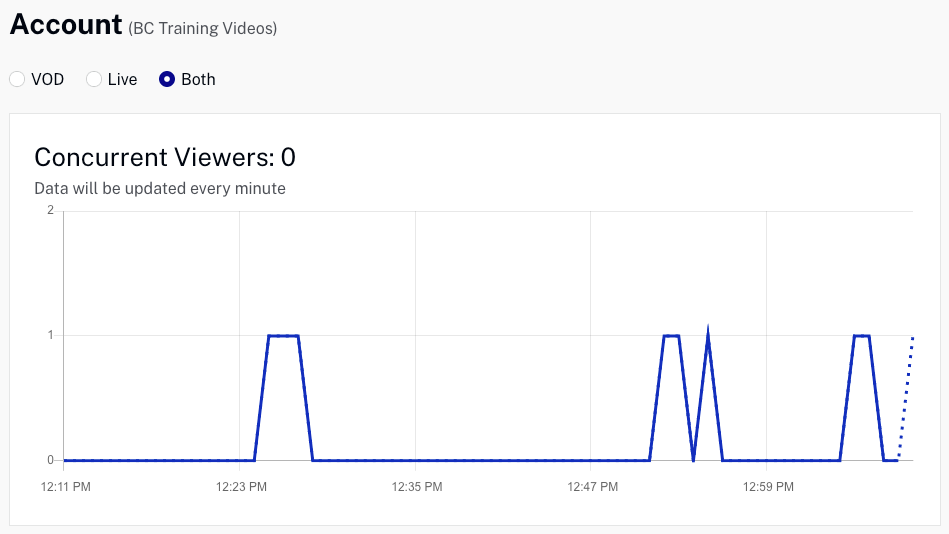 If your account is enabled for Brightcove Live, you will have the option to view the number of concurrent viewers for all videos, VOD assets or live assets.

Sections below the graph will display the Top Videos, Top Countries and Top Cities for the last minute and will update every 5 seconds.